As woodworkers always said, you have a speed square, you'll have a level!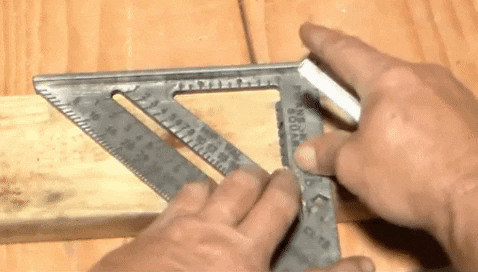 It's larger and convenient than before! This 12 inch Speed Square comes with a revolutionary black anti-glare protective coating that diffracts sunlight rather than reflecting it. 12 inch Speed Square combines common functions of the combination square, try square, and framing square into one. Carpenters use it to make basic measurements and mark lines on dimensional lumber, and as a saw guide for short 45 and 90-degree cuts.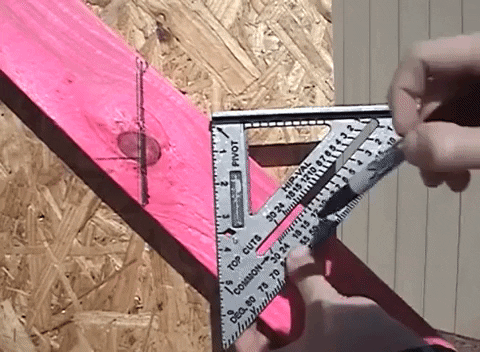 Common lines made using a 12 inch Speed Square include perpendicular cut marks, and angles for roofs, stairways, and decks. Embedded degree gradations on the tool eliminate complex trigonometry, making for speedy lines.
FEATURES:
Stamped-in contrasting color graduations for better readability

Extra-thick extruded aluminum body holds up to heavy-duty use, ideal for use as saw guide

Large base helps provide better grip on materials

Scribe line notches for marking rip cuts
PACKAGE INCLUDES: 1 x 12 inch Speed Square