How many times have you stuck a human sized toothbrush in your beloved dog's mouth? 
They probably hated it. And you lost a perfectly good toothbrush! This toothbrush supports the pups with this tiny finger gadget.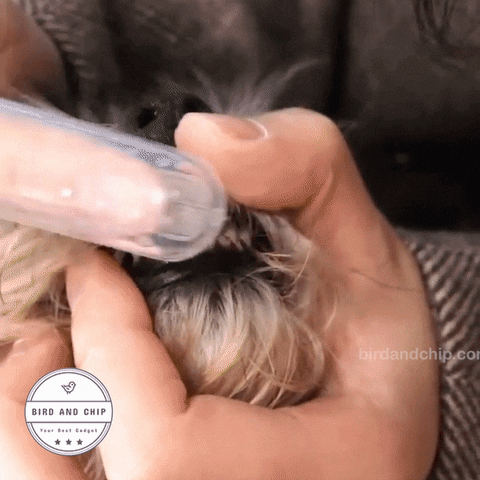 Finger Toothbrush is made from top materials; the hardness of the bristles is tested and controlled to lower the risk of harming your pet, yet optimize the effect brushing off the grime and tartar. Silicon made toothbrush is a soft latex that easily glides over the finger and fits every finger size. The material lingers on the skin surface and provides a comfortable grip. 
It is made from FDA grade material and the bristles on the brush ensure effective cleaning but are soft enough so that your dog's teeth area cleaned with no harm.

DID YOU KNOW?
According to the American Veterinary Medical Association, 83% of dogs have oral health problems by the age of 3. That's not surprising — gums and teeth are a breeding ground for bacteria. Over time, this can lead to bad breath, receding gums, significant pain, and tooth loss. But it gets worse.
It is a Gentle Way to remove plague and food residue from your dog's teeth, even the hard-to-reach areas.
Simultaneously cleaning teeth and gently massage the gums with short, soft and flexible bristles.
It helps preventing bad breath, promoting oral hygiene and dental health. Dogs enjoy a bit of playful fun while having their teeth brushed with your gentle touch.
PRODUCT INCLUDED:-
1 no of Finger Toothbrush with Protective Shell 
Size: 2.2" x 0.9" / 5.4cm x 2.3cm (H x W)
COMBO SET - 1:-
BUY 2 FREE 1 - Finger Toothbrush with Protective Shell 
COMBO SET - 2:-
BUY 3 FREE 2 - Finger Toothbrush with Protective Shell