DIY laminate flooring is fun and easy with this set of tools!
The new and improved Laminate Flooring Installation Tool Set contains all the essentials you need to install your new laminate or hardwood flooring efficiently and accurately. Ideal for domestic and professional use.

Set comprises:
1 x rubber tapping block
1 x pull bar
1 x double headed mallet (1 x rubber head and 1 x hard head)
20 x spacers
Suitable for: 0.27in (7mm) - 0.6in (15mm) flooring.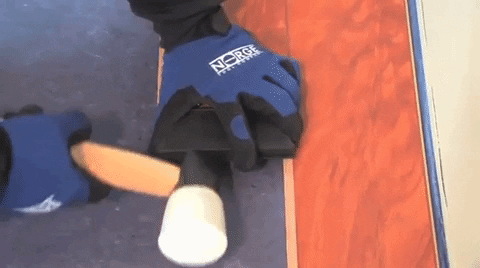 Easy to use:
Use the pull bar to eliminate gaps on the long side of the planks
Insert the tapping block into the tongue of the plank when tapping two planks together
Adjust the thickness of the gap using two spacers – make sure to place the spacers on the edges, leaving enough room for expansion if needed
Use the mallet to hammer the tapping block to eliminate gaps between planks